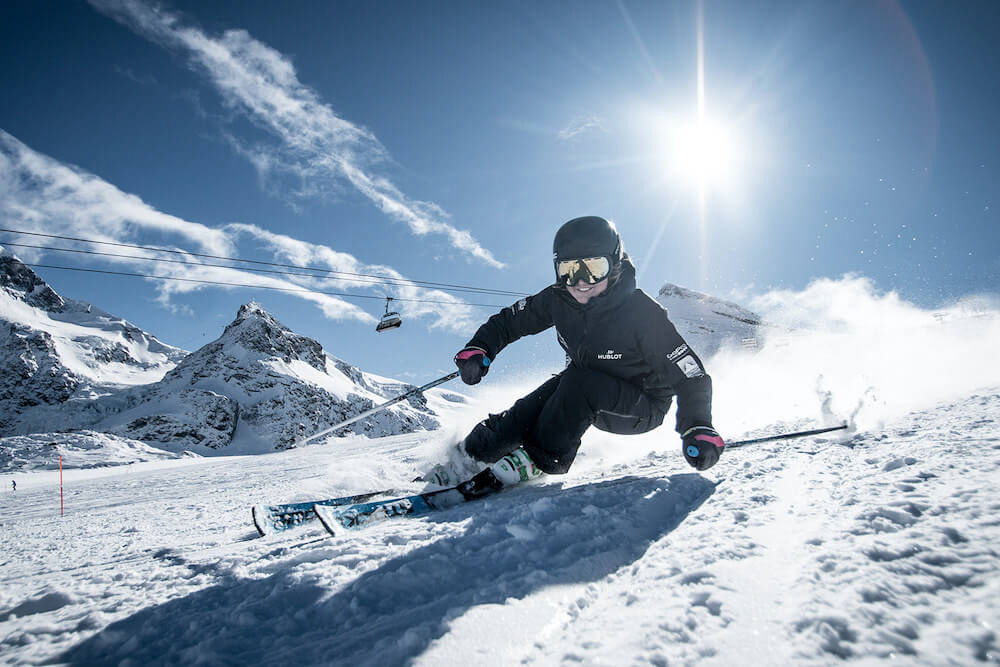 YOUR TECHNIQUE IN FOCUS
Take full control by learning the right skiing or snowboarding technique for the slopes. The modern equipment provides unbelievable skiing fun when used properly. Our instructors are the experts when it comes to carved turns.
Price per instructor
| | SEASON | PEAK SEASON |
| --- | --- | --- |
| 3 x 2.5 hours 1 - 2 persons | CHF 639.- | N/A |
| 3 x 3 hours 1 - 2 persons | CHF 739.- | N/A |
For extra participants (to a max of 4) please add CHF 60.-p.p. for the 2.5 hour and CHF 75.-p.p. for the 3 hour lessons.
* Peak Season - 18.12.2021 - 02.01.2022 / 05.02.2022 - 26.02.2022 / 09.04.2022 - 23.04.2022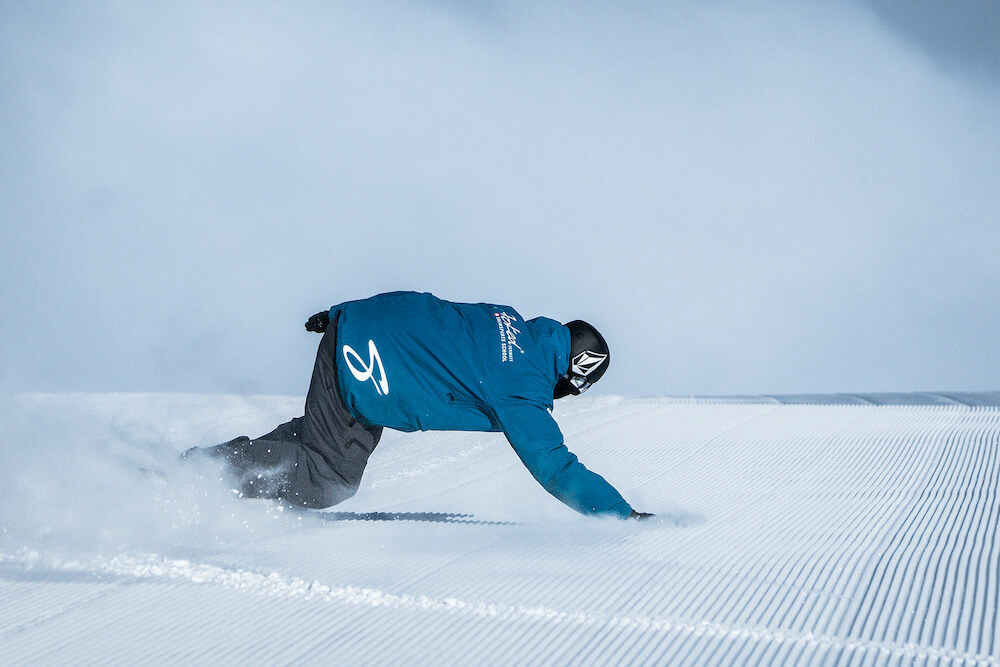 USE THE FULL POTENTIAL
Our snowboards and skis have developed into incredibly precise sports equipment over the last few years. The only question is: How do we use them properly? The understanding of biomechanics and movement sequences distinguishes the expert from the professional. We work with you using the "space - time - force" principle to make the best use of the material.
"AMAZING SERVICE - GREAT INSTRUCTORS - THE BEST SCHOOL IN ZERMATT I just want to say how grateful we are with the service they provided. They were fantastic and the ski instructors were so special that we would like to come back again very soon!!!"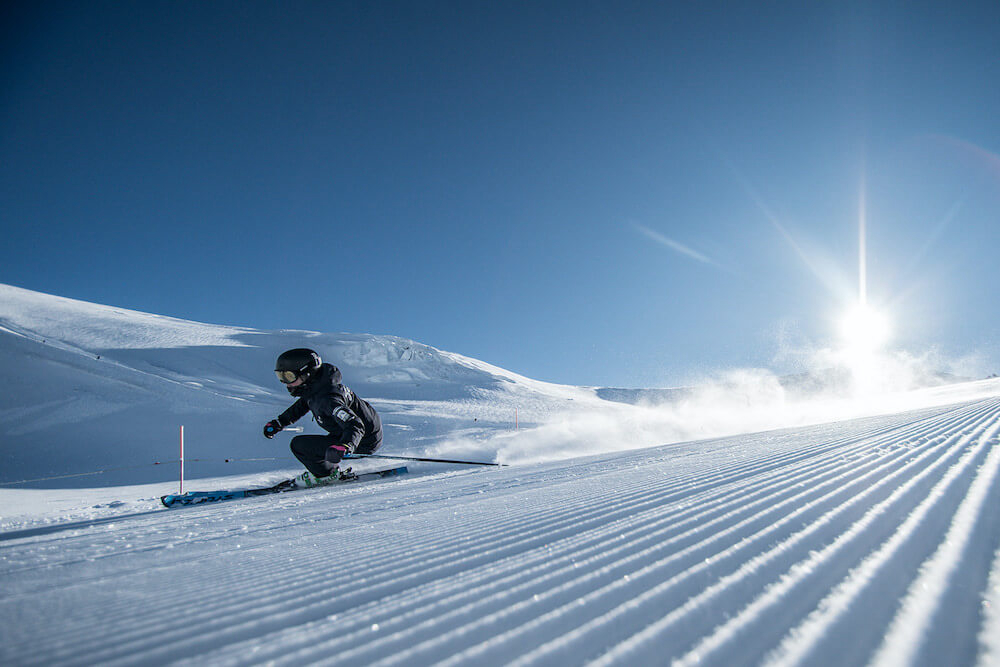 ARE YOU READY TO CARVE?
The basis for carving is the parallel turn on a blue slope. This means that the skis are parallel throughout the whole turn. For advanced and expert skiers, the challenge lies in the size of the radius and the steepness of the slope. We want to maximize the carved portion of the turn and avoid skidding.
Meeting point: by arrangement
Instruction times / Morning : 09:00 or 09:30 to 12:00
Instruction times / Afternoon: 13:00 to 15:30 or 16:00
STOKED THANK THEIR SPONSORS & PARTNERS: