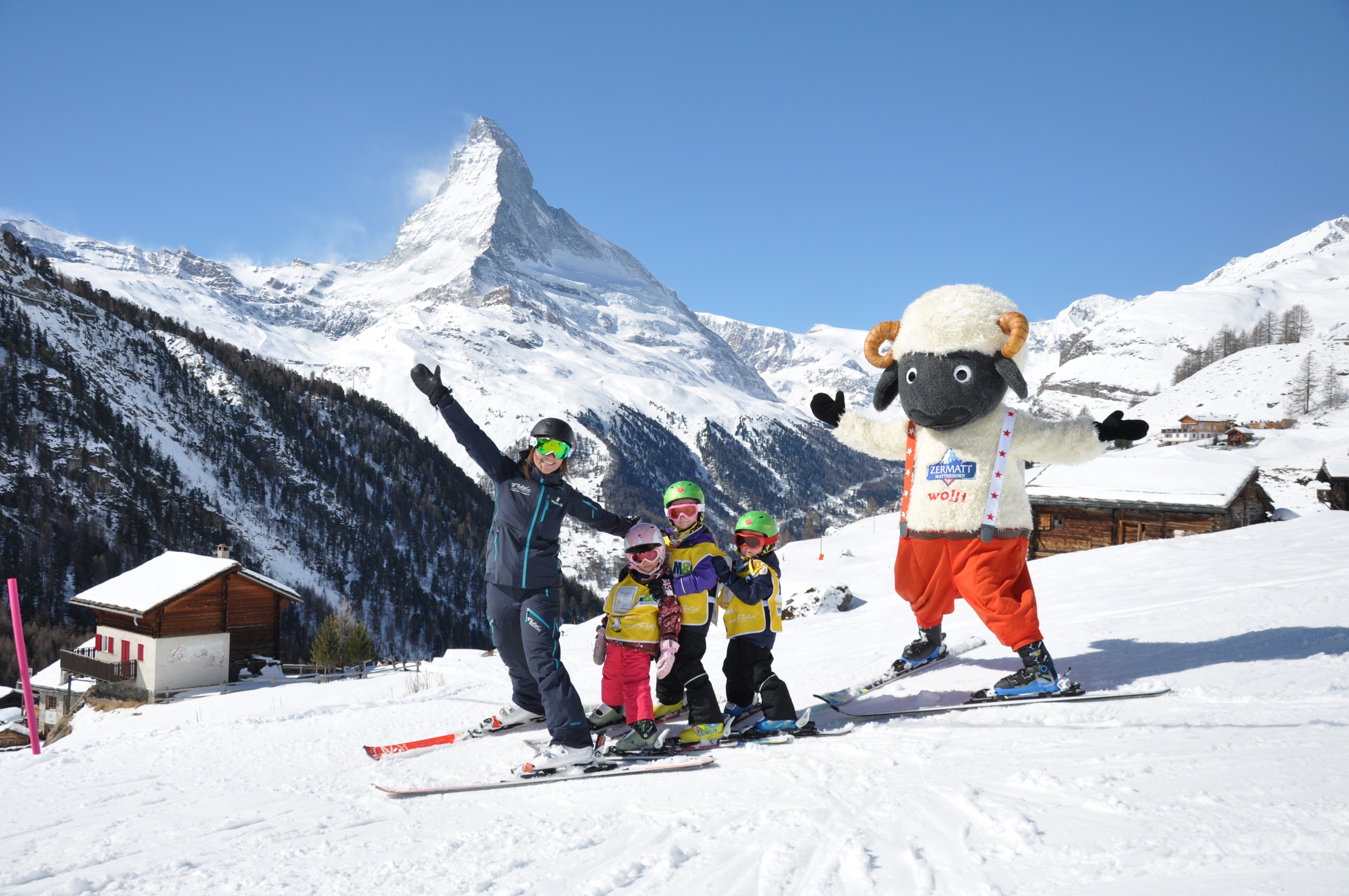 KIDS GROUP SKI LESSONS
With Stoked your child learns to ski in a safe environment. Playful elements and fun are very important. Together with our qualified ski instructors, your child will discover the Zermatt-Cervinia ski area. Group lessons are offered from Monday to Friday. Choose between half or full day lessons.
Stoked Kids Club Gruppenkurse – Preis pro Kind
| | SAISON | HOCHSAISON |
| --- | --- | --- |
| 5 Halbtage | CHF 349.- | CHF 389.- |
| 5 Ganztage (inkl. Mittagessen) | CHF 569.- | CHF 589.- |
* Hochsaison - 17.12.2022 - 15.01.2023 / 04.02.2023 - 04.03.2023 / 01.04.2023 - 09.04.2023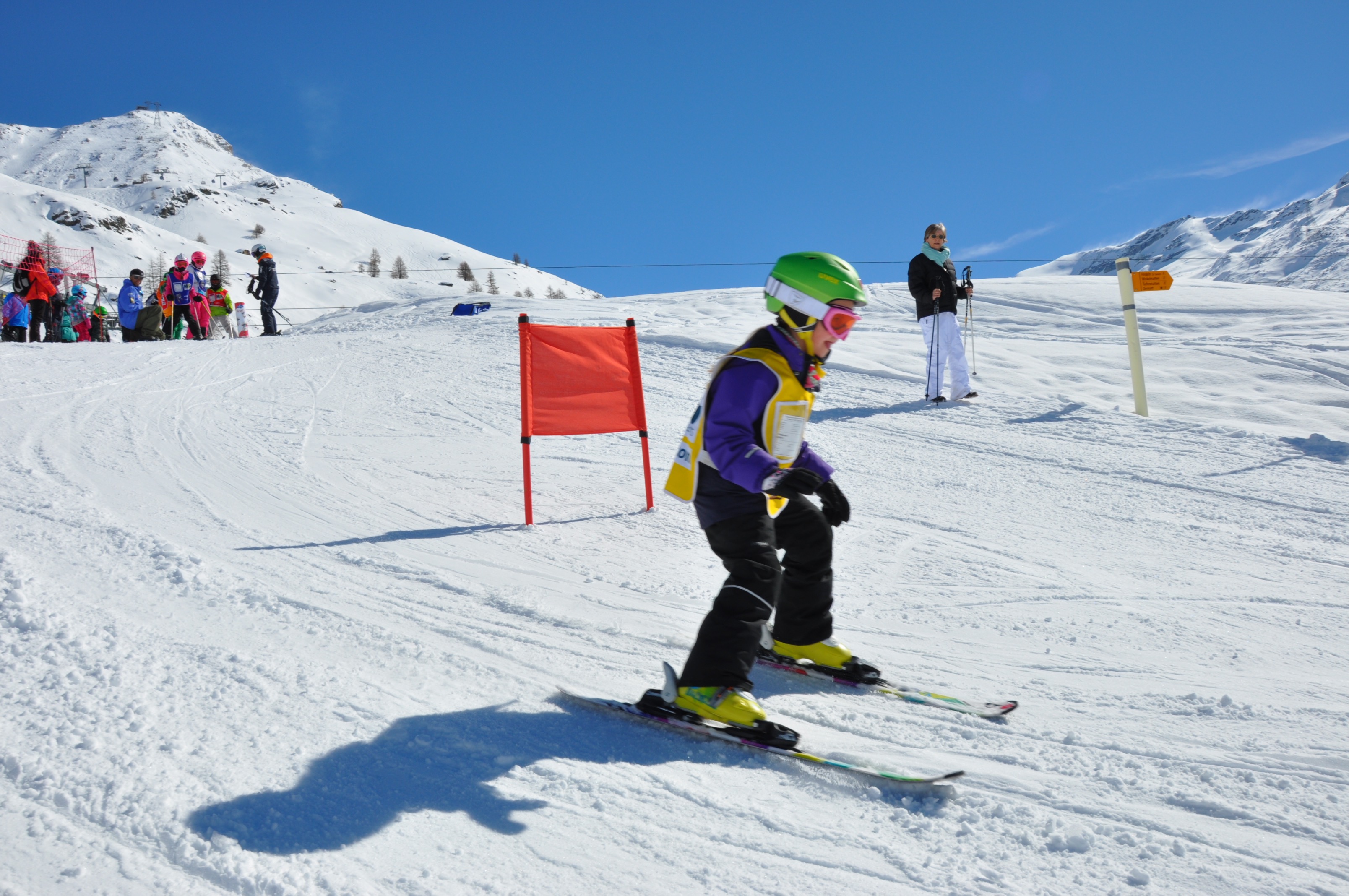 STOKED KIDS SKI LEVEL SYSTEM
The Stoked Kids Level Ski System places your child in the correct ski group, with other children of the same ability. This helps greatly in the learning experience. Safety, enjoyment and learning are top priority for Stoked ski instructors. The system is cool: starting at the beginner's level – Wolli in the Wolli-park, then advancing to Penguin, Snow Bunny, Husky and the highest level, Siberian Tiger, we find the right ski level for our small guests between the ages of 4 and 12. You can check your child's ski level here.
"Super attitude, results and service – Have had our kids in this school for the past few ski seasons. It's a very familial business, with smaller group sizes than their bigger competitors. They remember you, make you feel welcome and listen to your feedback."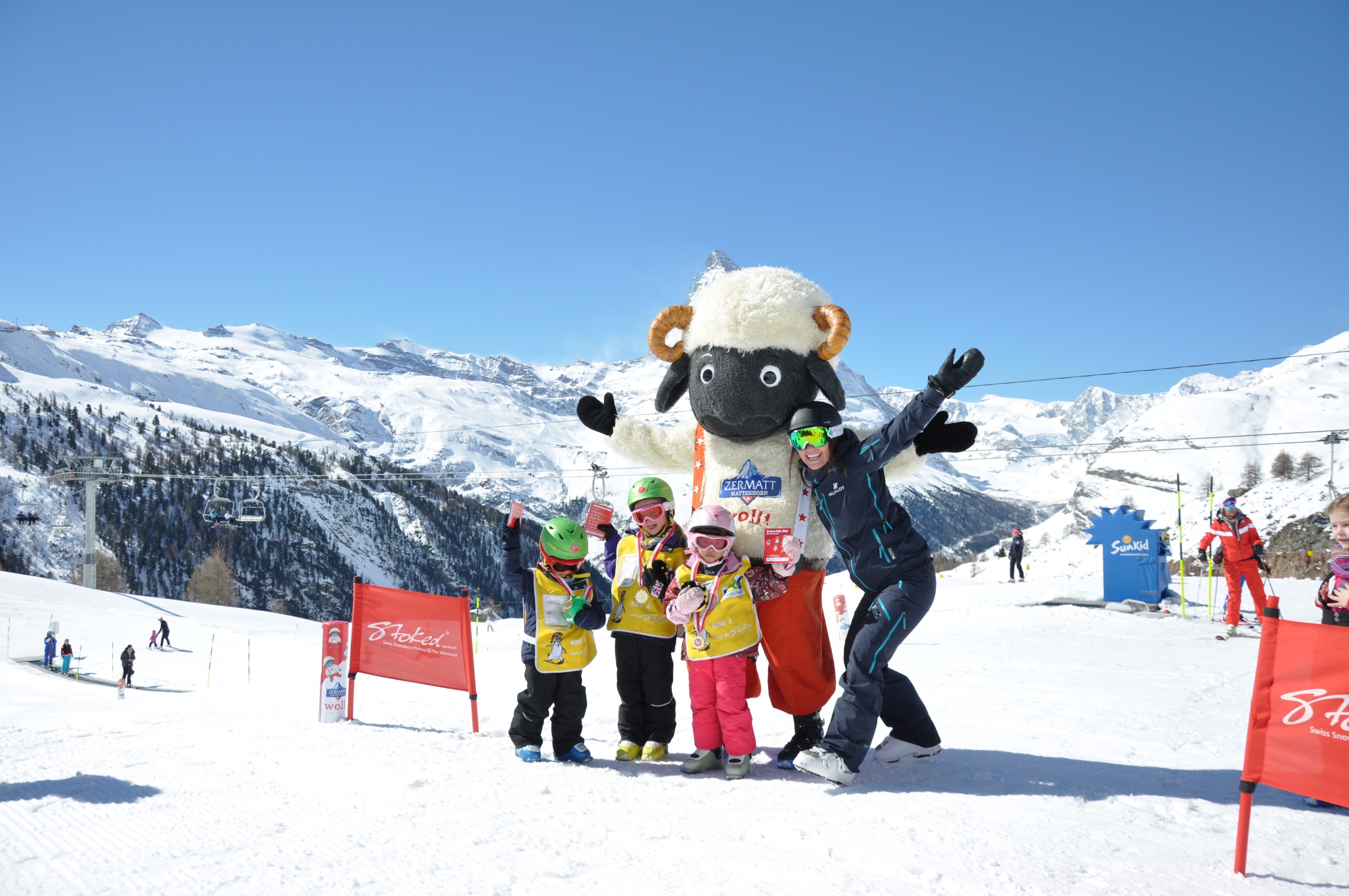 STOKED KIDS PARK ALM
The Stoked Kids Park at Alm, Furi, directly in front of Restaurant Alm. The child friendly beginner`s area enables fast learning progress in a very easily accessible and safe environment. Mums and Dads can watch the little ones directly from the restaurant terrace or from the road. You can get to the Stoked Kids Park in just 15 minutes from the Matterhorn Express bottom station.
PLEASE NOTE: Until further notice, ski races and prize givings are prohibited for children and teenager up to 16 years by official order. For this reason, these events are currently cancelled.
Group size: 3 to 6 or 8 children
Ski group lessons always start on Monday.
Ski group lessons for 4 years of age upwards.
Meeting Point: Bottom station Matterhorn Express at 09:00.
For half-day lessons the children have to be picked up at 12:00 in the ski area.
For full day lessons the children should be picked up at Matterhorn Express bottom station at 15:30.
STOKED THANK THEIR SPONSORS & PARTNERS: